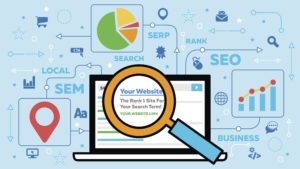 When Is It Time to Use National SEO Services for Your Sonoma County Business?
For many companies, a true mark of success is when they decide to go national. If that's the case for you, congratulations! Whether you're franchising or expanding your online shipping to include the rest of the nation, it's a huge step and worthy of celebration. Once the celebration is over, however, it might be time to consider how you're going to spend your marketing dollars to get the most traction on the national level. When that time comes, national SEO services to expand the scope of your Sonoma County business should definitely be in the cards.
First things first: you need a dedicated partner.
Unless you have your own in-house digital marketing team dedicated to getting the word out, it's in your best interests to find a national SEO firm with plenty of experience working on both local and national SEO campaigns. Search engine optimization is a marketing strategy intended to improve your overall search engine rankings for a variety of searches, and when you move on to the national stage, the competition becomes that much fiercer. A professional national SEO agency will help you navigate those waters by finding the niches where you can get a foothold and building from there.
At Zenergy Works, we're a local digital marketing agency with deep ties to Sonoma-area businesses of all kinds, from retail shops to wineries, dairies, sport shops, and much more. Many of our local clients have gone on to expand nationally and were able to use our national SEO services to reach far beyond Sonoma County to their new target markets. Our experienced team offer years of combined knowledge in keyword research, content marketing, social media optimization, responsive web design, and several other areas that result in high-quality search engine results for our clients. It's one of the reasons we're so successful as both a local and national SEO firm.
We would love to speak with you about your recent successes and future plans for growth. You can reach out to us anytime via our online contact form. Along with our sister company, TIV Branding, we provide a full suite of services in both traditional and digital marketing, from packaging redesigns to extensive online marketing campaigns. Let Zenergy Work for you!