Or: Why We Do Not (Usually) Do SEO/Paid Search For 2 Competing Businesses in The Same Geographic Area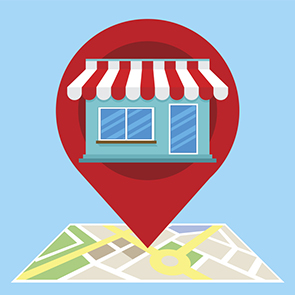 At Zenergy Works, we have a policy not to work with competing businesses in the same geographic target market, unless they both give us permission to do so. Yes, this has cost us business over the years, and is not, from what I can determine, the norm in the digital marketing industry. We tried to avoid this policy in the early years of our firm by assigning different account managers to competing businesses, and by creating an internal firewall of information, but in the end, we concluded that local SEO is becoming more difficult as time goes on; effective content, strategy, and online brand representation becomes more critical not only for SERP (Search Engine Results Page) placement but also for conversion, and we could only focus on one competitor in an area.
The competitors who give permission for us to work with each other generally are in competitive industries and feel that the "frenemy" that they allow us to work with is at least doing a quality job of providing services and is a credit to the industry in their competitive area. The bottom line is, if they cannot have the customer, they would much rather the customer go to the preferred competitor and not grow to hate the entire industry. There are 3 other major factors behind our policy: the increasingly limited room that Google gives on page 1 for local listings and paid results, the fact that we are most effective when we work with a client as an integral part of the team, and that each of our clients deserves to have a brand and approach to their customers that is as unique as possible in their relevant market.
---
Give Me A Little Room.
Google has been gradually reducing the number of search results on the first page of search results.  This has affected the percentage of paid v. organic search clicks and made it tougher for local businesses to optimize their search position without paid search.  See the excerpt from Blue Corona below:
"Google AdWords results receive 65% of the clicks that started with buying keywords, while organic results only receive 35 percent (Craig McConnel) Businesses make an average of $2 in income for every $1 they spend in AdWords. (Google) On average, 41% of clicks go to the top 3 paid ads on the search results page."
How can I work to optimize return and position for 2 clients bidding on the same keyword and attempting to chase decreasing organic clicks? Organic clicks typically, in our experience, deliver a higher CTR (click through ratio) and have a much lower bounce rate than paid ads. We prefer to make decisions that will benefit our client without worrying about the effect of those decisions on other clients.
---
We Are On The Same Team. 
It used to be that SEO was done pretty much by the numbers.  Get some keyword research showing the most popular search terms, create some content with good text to code ratio, build some decent inbound links and placement, traffic and then business improves.  Now it's tougher to rank for everything, and user experience is the biggest single factor in rankings.  Strategic keyword decisions need to be made and these decisions need to be tied to most popular products that have the highest profit margins and fit the "wheelhouse" of the client.  A lot more knowledge about the client and their products or services is required to be an effective digital marketer.  I want my clients to know that I am not using my knowledge of their goals, strategies, and objectives to help their competition.  I can be a valued and trusted member of the team if I am only working for that team.
---
Come On In, There's Plenty of Room. 
There are many website development and digital marketing firms that specialize in certain verticals and take on as many clients as they can in a market area.  They can leverage their knowledge and experience in the business of their clients to more efficiently build websites and market on behalf of the client.  It's hard to argue some of the benefits of these firms, but we have a different approach based on the following qualities of our clients:
Each client is unique. They have different branding, USPs (Unique Sales Propositions), specialties, approaches, and manners of finding and serving their clients. This requires getting to know these aspects of the client's business and spending the time to tailor a plan that fits the client's business. We find that once this happens, conversion increases, but prospective customers find the same approach that prompted them to contact the client when they come to do business with that client.
Each client needs to stand out in their market. Your website needs to look different, and not just in color and logo, but in the way that the client explains their business and how it will benefit the customer's needs.
All our clients are cost-conscious, but the cost is not that different in the long run. Of course, there is more initial time and money in setting up a campaign that takes all the unique aspects of a business and delivers an individual message to a specific target audience. Over time, we have seen our clients reap the benefits of "measuring twice and cutting once".
---
Conclusion.  As I go back and read this, it sounds a bit like I am selling something.   That is not really my intent.  My intent is to explain why we take the "one vertical, one geo" approach with our clients.  I believe that there are advantages for most clients in making their digital marketing firm part of their team, and being able to trust that the information that is given to that firm will not be reflected in the digital marketing plans of any of their competitors unless they choose to make that the case. Eric Van Cleave is CEO and Digital Director for Zenergy Works, A Santa Rosa, California Digital Marketing Firm.