Social Media Management Services
better engagement and increased leads
Zenergy Works' social media services can help your business see better engagement and increased leads while reducing your workload. Whether you're marketing locally in Oroville CA or on a national scale, staying on top of your social media accounts can be challenging. It takes time to plan and create engaging content and schedule posts, not to mention managing paid advertising on each of the channels. With our social media management services (SMM), you'll have a customized marketing plan tailored to your business – and the support you need to keep your audience engaged.
Contact Zenergy Works today at (530) 764-0888 to learn more about how our social media services can benefit your business. 
Check out our case studies to see how we've helped our clients increase traffic, sales, and search rankings.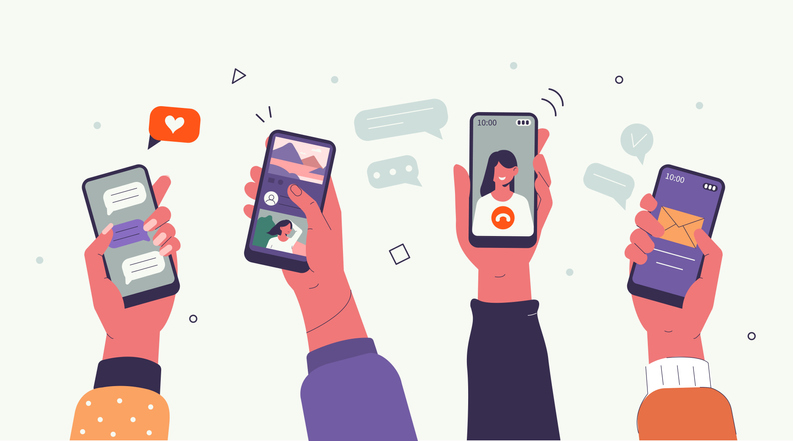 ---
professional social media services
Whether you have a small brick-and-mortar store or you focus on ecommerce, almost every business can benefit from professional social media services. Today, over 70% percent of consumers expect a brand to have a social media presence. However, it's not enough to simply post memes or the occasional sale – consumers expect to see a cohesive brand voice and posts that are useful, as well as engaging. If your business doesn't currently use social media, or your efforts are spotty, you could be losing out on the chance to grow your brand awareness and clientele.
experienced SMM agency
Another common issue our clients run into is that they're not sure which social media networks would be most effective for their messaging. Platforms like Facebook, Instagram, LinkedIn, and Twitter have the potential to reach millions of consumers daily, providing numerous opportunities to showcase services, increase brand awareness, and connect with your audience. You might have limited experience with these channels and are unsure how the audience differs, how to post, when to post, or how to implement paid social ads. That's where working with an experienced SMM agency comes in. We take the guesswork and the learning curve out of your social media, so you can focus on other areas of your business. Social media is a highly effective marketing tool, but it's even more effective when paired with other types of digital marketing like web design, SEO, email marketing, or programmatic campaigns. As a full-service digital marketing agency, we can create a comprehensive marketing plan tailored to your business, audience, and goals. Make sure you're not losing out on any opportunities to showcase your Oroville CA business and grow your audience! Contact Zenergy Works today at (707) 360-1402 to learn more about our social media services.
Sign up to our Newsletter