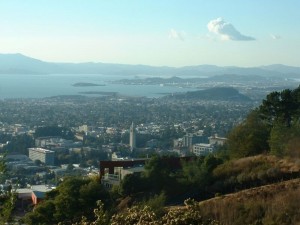 Web design in the Berkeley area is built to optimize your business and Zenergy Works can make sure you see the most of that optimization. We are a full-service website design firm that utilizes both traditional and digital marketing and advertising to achieve our clients' goals. Our team is dedicated to building fast, interactive, and professional-looking websites that not only appeal to current and potential customers but are easy to find through search. We have an extensive client base that speaks volumes to our experience and professionalism, ensuring that your business' website is in the right hands. We are proud to develop dynamic, cost-effective, and easy-to-use websites for companies in the Berkeley area.
Helping You Build Your Business
At Zenergy Works, it's not only about creating a stunning website, though that's certainly one of our top priorities. We work with our sister company, TIV Branding, to build a multi-layered marketing strategy that ensures your beautiful site doesn't sit abandoned and unused. Over the years, site design has gone far beyond aesthetics and minimum functionality and now demands a high-quality user experience, expertly crafted content, and a fully developed marketing plan. Local businesses benefit from attractive websites because potential customers are able to make a snap judgment about who you are and what you do, but the goal is to keep them there beyond that brief first look. You must appeal to what they want and deliver what they need. Our team makes that happen with a combination of:
Graphic design
Coding
Content marketing
Search engine optimization
Social media strategy
And more
Here at Zenergy Works we believe that website design is more than just a combination of fonts, colors, lines, shapes and imagery. It's the ability to create a virtual environment that uses interactivity and transactional features. Our team will work with you directly to turn your ideas into solutions. In the past decade, the internet has become the center of diversity and it's your business' best marketing tool. We will work hard to portray your business in a way that will bring existing customers back as well as build a new customer base.  If you are in the Berkeley area and in need of website design, then contact us to speak with a member of our website design team.