Many advertisers known that a clever visual pun or well-crafted print advertising can have a big effect on potential customers. But what about branching beyond the visual? There are ways to flesh out advertisements to involve all five senses and give people more well-rounded insight into your brand.
Experiment with Sound
There's a lot of multimedia out there that allows you to play on the auditory sense. Historically, we've used radio to reach people with sound. Today, many users are migrating away from traditional AM/FM radio and going online to streaming music applications like Spotify. The past few years have also shown an increase in YouTube users, blending visual and sound in short video form. Can you use these mediums?
This is an ideal time to get creative. Spotify allows the option of creating, sharing, or collaborating on playlists, which is perfect for a music-themed contest. You can apply this to virtually any business or service by having people create themed playlists for holidays, product releases, and more.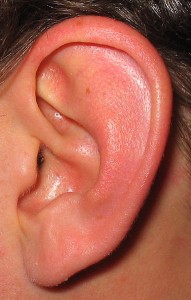 Experiment with Touch
Touch can get complicated, but it's not impossible to play with in your advertising. Instead of relying on tactile sensation, focus on creating engaging campaigns that inspire action in your followers. Community campaigns like flash mobs or eye-catching stunts that raise awareness are two potential ideas. Maybe stretch even further and hold an adopt-a-pet event at your store or office to bring in lots of foot traffic. Plus, fluffy puppies! Keep in mind that anything you do should somehow tie back into your business so it sticks in people's memories.
Experiment with Smell
Again, you don't have to work with literal smells, as that might turn off some customers. Instead, think outside the box. One of our clients recently held a Pinterest contest where users posted pictures of all the things their dogs "love to smell." This sort of marketing could work especially well for a food or fragrance-based business. Smell is closely tied to memory, so think of ways to link the two. Ask people to think of smells that remind them of a certain time in their life, or a special person. That's a powerful emotional bond!
Experiment with Taste
If you can create an advertisement that evokes the sensation of taste, that's incredible. Taste is a sense of comfort and exploration for many people. Help them imagine their grandmother's home cooking, or have them offer up a relevant recipe. You can always hand out lollipops! Everybody loves lollipops.
At the end of the day, experiments like these are really about thinking beyond the typical. While many websites are leaning more heavily on visuals and high-quality photography, multimedia is still playing a big part in how users are interacting with brands. Exploring other avenues may be just the thing that sets you apart.
Stephanie Wargin is the Social Media Strategist at Zenergy Works, a web design and SEO company located in Santa Rosa, California. Her friends like to brush her hair into her eyes whenever she talks about Facebook.