I often get calls from local businesses wondering what they have to do to restore their presence in local search and improve their local rankings.  The first things we review are the Google Algorithm Changes, and their impact on the search rankings for the website.   If we find these are the culprit, you most likely will require professional assistance to address these.   If your website issues are not that complex, here are 3 things that you can do to improve your local rankings, if you are willing to devote considerable time and energy to your website and search engine marketing.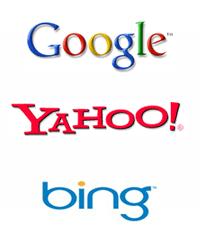 1. NAP.   NAP stands for Name, Address, and Phone Number.   So far, so good.   If your business has dropped off of page one in the local listings, but can still be found when a deeper search is done on Google for your business under the "Places" search, it is most likely because the exact name, address and phone number of your business that appears on your website does not match other sources of information on line like Yellow Page Directories, Social Sites, etc.  This is especially of concern if your business has moved. To find your listings, simply do a search for your name bracketed by quote symbols (" ") in Google.   Review all of the results carefully, and you will have to correct any old or improper names.   Please remember that the match must be exact, including punctuation (watch commas), abbreviations (suite no. vs. ste. vs. #), and abbreviations of the business name (ZW vs. Zenergy Works vs. Zenergy).  This can be an incredibly time consuming process, but a professional SEO firm can be of help.
 2. Duplicate Content.  Google Panda has mandated that the content for your site is best ranked when it is original content that provides value for the web user.  If you know that you have copied website content from another site, you must rewrite that content as soon as possible so that it is unique to your business. This is another way you can improve your local rankings. You can use services like Copy Scape to review the content, or you can copy and paste your content into Google to see if the search returns an exact match.  If your content must be rewritten, please take pains to make sure that it reflects your business culture and is valuable to the web visitor.  The final concern is that it is at least 35% different than any existing content.
3. Blogging.   Creating and using a Word Press Blog at least once a week will help your local rankings and also ensure that fresh and valuable content is constantly available on your website.  Be sure to include keywords in the blog post that apply to your business, and link to parts of your website that relate to topics covered in the blog post.   Make sure that your blog posts appear on your Facebook Fan Page and also on Twitter, and use your client email list to announce that your new blog posts will be found on these social media outlets.  Don't be afraid to not exclusively talk about business on your blog, but let your personality shine through for subjects that may not be totally business, but have a humorous take on your industry.
Bottom Line:  This is a very simple approach to these issues, but there is extensive information on all of the above subjects in various SEO blogs, tweets, and there is even a do-it-yourself video guide for Google + Local Listings.   All of the methods listed above have nuances and techniques that are outside the scope of this blog post.   For a consultation on any of the subjects above, please contact Zenergy Works and we will do our best to steer you in the right direction.
Eric Van Cleave is a Partner in Zenergy Works, A Santa Rosa, California SEO, Website Design and Online Marketing Firm.