September is Self-Improvement Month, so why not try a few popular self-help suggestions for your business? There's always room for improvement.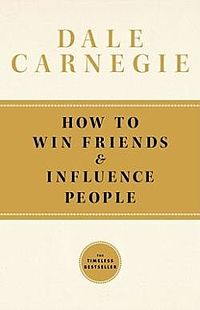 Before others can love your business, it must love itself. Or rather, you must love it. Do you love your company? Do you truly appreciate the service or product you're providing? This advice seems pretty straightforward. What makes you care about a business or brand? Think it over. If you don't love what your company is doing, you can't expect other people to care, either. Find all the things that make you respect and support a brand and apply those elements to your own business. Learn to love it again.
When you've made a mistake, admit it and make amends. Everyone screws up eventually. As your business grows, you're likely to come across people who are unhappy with it. You simply can't please everyone, but when you make an error, the first step is admitting it. First to yourself, and then to any wronged customers. Come clean. Once you've done that, take appropriate steps to make amends for the mistake. Show people that you've learned. Becoming defensive or sticking your head in the sand will only bite you in the end. Learn how to manage negative sentiment effectively.
Learn how to win friends and influence people. All of that age-old advice stands – be the kind of business people would want to hang out with at a party. Be genuinely interested in your customers. Sincerity goes a long way. Let them talk about themselves. Ask questions where the answer will be "yes." SMILE. It just seems to lend itself naturally to business application, doesn't it?
As Mr. Abraham Maslow once said: diversify your toolbox, because not every problem is a nail. Translation: if you're only using one method of solving problems, you're essentially using a hammer on a screw. Different problems call for different solutions. Remain flexible and draw on your employee base for help. Utilize all of your available tools! Try something new!
Help your business help itself. The most successful business leaders take initiative and lead the charge for their brand. Are you doing the same thing you've always done and hoping something will change? Are you waiting for someone else to come along with the solution? Don't. Take the reins! That doesn't mean you have to do everything. It just means it's up to you to figure out what's going to make your business work!
Onward, fair business owners. Let your brand soar!
Stephanie Wargin is the Social Media Strategist at Zenergy Works, a web design and SEO company located in Santa Rosa, California. Her friends like to brush her hair into her eyes whenever she talks about Facebook.