In the digital age, many people are condemning old school ways of thinking in favor of new school lines of thought. Insist on paper and radio advertising instead of internet marketing? Refuse to touch social media with a ten foot pole? Not paying attention to your online sentiment? Old school thinking! Kill it with fire!
For the most part, people have a point. The internet has become a huge source of commerce and information exchange, and ignoring it will be detrimental to your business. More and more consumers are going online to research and check reviews before making important purchasing decisions, or even choosing a restaurant to try.
Still, there are some elements of "old school business" that are worth keeping around. Providing high-quality service with a smile, for instance. How do you bring these tried-and-true good business tactics to the modern world? You keep the focus on the customer.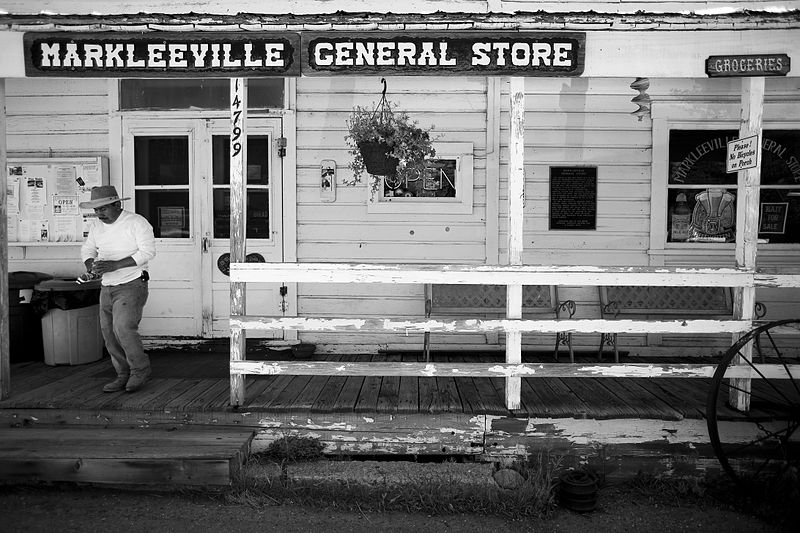 Be neighborly. When they talk about the golden old days, everyone waxes poetic about how you could leave your doors unlocked because you knew all your neighbors, and one of those neighbors was the local butcher who always had the best steaks. Bring that sense of community back to your business dealings by creating a friendly, genuine online persona who answers questions and remembers names.
Be authentic. No one likes a phony (especially teenagers named Holden). In the digital landscape, it is very easy to fact-check and gauge someone's authenticity. If you're putting a fake smile on your Facebook page but all of your Yelp reviews say that store experiences involved a rude manager, that's going to harm you. The easiest way to avoid this? Don't fake it.
The customer is always right. We all know that this bit of advice is taken with a healthy dose of salt, but the idea behind it isn't wrong. It's less about the customer being literally correct and more about the way you respond. Don't blow up online. Say it again with us: don't blow up online. If you keep a cool head, remain responsive, and make it clear you're listening and taking comments to heart, you'll come out ahead. You can't please everyone, but you can avoid ending up on Mashable as the next big brand meltdown.
Your service should reflect your marketing. If your marketing is selling a product or service that just doesn't match up, consumers are going to grow wise quickly. Never promise what you can't deliver. At the end of the day, successful business is all about the product or service, so make sure yours is fantastic.
As you can see, not all of the "old school" rules have to be abandoned. In fact, some are reflective of the kind of business practices that have always appealed to customers. All you have to do is adapt them for the modern world and you're good to go!
Stephanie Wargin is the Social Media Strategist at Zenergy Works, a web design and SEO company located in Santa Rosa, California. Her friends like to brush her hair into her eyes whenever she talks about Facebook.