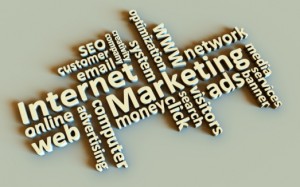 Don't wait until it's too late to dip your toes into Internet marketing. Santa Rosa residents are increasing their number of Internet searches every day, so don't delay. If you want to stay ahead of your competition, SEO is the way to go. We appear to have a rhyming problem in this paragraph.
Here's the skinny: the Internet is kind of a big deal. Your customers are there, and you should be, too. People are exposed to Internet sites far more often than radio, television, or printed media. It can feel overwhelming to wade into, but there's help to be had in the form of Zenergy Works. We're from Santa Rosa, just like you, and we know Internet marketing back to front. We can help you with just about anything, including SEO and web design.
It's okay not to know everything about Internet marketing. That's why we're here. Let us take care of the nitty-gritty planning and details so you can dedicate more of your time to growing your business your way. Contact Zenergy Works today and start taking your business and exposure to the next level.