In December last year, Google announced that over 500 million people had upgraded to Google Plus with 235 million active across Google (Using +1 apps in Google, participating in hangouts, etc.).
A recent study of social media usage by big brands is located at BrandZ top 100 global brands. The results, some of which are outlined below, show that Google Plus and YouTube have become a powerful social media tool that the strongest international brands are beginning to utilize in their marketing.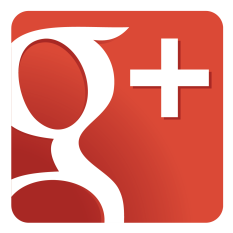 YouTube and Google Plus continue to combine their efforts. 87% of the top brands surveyed have an active YouTube channel. The top 100 brands on YouTube have collectively garnered over 3 Billion views of the videos that have been placed in their channels. Recent changes instituted by Google + have created integration with YouTube, making this an even more powerful combination.
75% of Global Brands have an active Google+ profile, according to the study.  Brands are finding Google Plus to be a cost-efficient and effective method of connecting with clients.
59% of Brands with Google + Pages engaged their circles with posts in February 2013. This shows that the Brands are understanding the value of staying connected to their audience through Google Plus.
Bottom Line: The results of this study illustrate that Google Plus has all of the makings of an effective marketing platform for business owners. For local businesses, the ties between Google + and Google + local listings are an added bonus. If you have not already done so, establish a Google Plus Page and begin introducing your business and growing a following with that audience.
Eric Van Cleave is a Partner in Zenergy Works, A Santa Rosa, California SMO, SEO, and Website Development Firm.