In a study in 2012, BrightLocal found  that 72% of survey respondents state they trust online reviews as much as they trust personal recommendations, and 52% said that positive reviews make it more likely that they will shop in or use a business. Here are the top review sites and a list of "secondary" review sites that webmasters should be looking at periodically for their business. The top review sites require attention at least weekly, and the remaining sites should be reviewed monthly.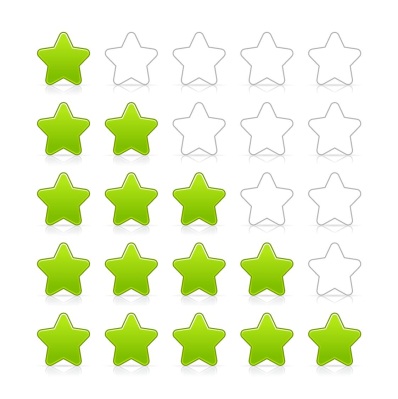 Google+ is the rating arm of the largest search engine and is particularly important because of its ties to Google + Places in the search results. Reviews are important, and can be difficult to obtain because a customer must have a Google Account to post a review. Positive reviews and strong placement in the places search can be the most powerful online asset of a small business.
Yelp received more than 1 million new reviews in January 2013. That is a busy review site. Yelp allows a business owner to interact with reviewers. It is important to respond to poor reviews and ask for a chance to resolve the issue with the customer.  Also, encourage positive reviews to drown out the negative opinions.
Facebook Business Pages have a recommendation section where customers can leave reviews that business owners can monitor. Reviews, along with likes, comments and other interactions, are expected to increase a business page's ranking when the new Graph Search feature is launched to the public. This platform will become more important as the Graph Search usage increases, which is likely to happen, especially with mobile users.
Foursquare is a location-based social network based on reviews.Businesses can monitor these user reviews by claiming their establishment on Foursquare, and can post updates, offer specials and track response with analytics. Foursquare is popular amongst the 18-34 demographic and is designed to be mobile-friendly.
Secondary review sources include the Better Business Bureau (watch for negative reviews and how to respond to them), Yahoo Local (Marissa Mayer will no doubt bring positive change here), Merchant Circle, Local.com, InsiderPages, and Angie's List (be sure to fill out the free business information page) are also important.
Bottom Line: Online reviews continue to grow in importance, and a long history of a number of positive reviews will help a local business more and more as the generation that has never known anything but immediate mobile access to information continues to grow in economic prominence
Eric Van Cleave is a Partner in Zenergy Works, A Santa Rosa, California based Website Design, Local SEO Services and Online Marketing Firm.