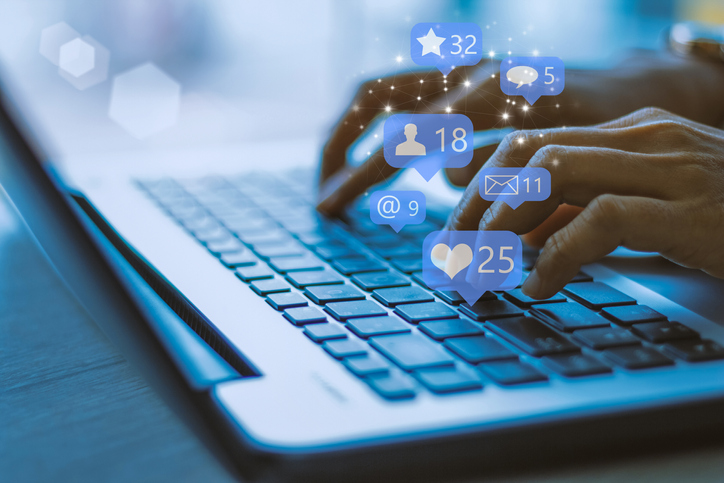 It is important to reach your customers in the medium that they use to communicate online. For many of your potential customers, that medium is social media. Platforms like Facebook, Instagram, LinkedIn and Twitter reach millions of potential prospects daily. Social Media users spend time every day on their social media accounts, and every moment they spend there is a precious opportunity for brands to be seen. You can effectively harness the power of this medium by working with an experienced social media marketing agency in Sonoma County.
How to Make Social Media Work for Your Business
When people think of social media for business, they think of spending a few minutes writing up a quick message, posting it, and forgetting about it. However, this technique is only marginally better than doing nothing at all. Time and time again, companies relegate their social media strategy to the back burner because they "don't see results" or don't have the internal manpower to create and implement an effective plan. That's where working with a social media optimization company can be a huge help. A comprehensive social media plan can be deceptively complicated – choosing which sites will be most effective in your vertical, planning a calendar, creating the content, building an advertising plan, managing the page, and more. A social media marketing agency that understands the local Sonoma market can be invaluable. Because social media can be so highly targeted to specific audience, particularly local audiences, tapping into those markets takes an experienced hand.
At Zenergy Works, we've been operating as a digital and social media optimization company for well over ten years. Our primary clientele is right here in Sonoma County, from wineries and restaurants to auto body shops and realtors. We build multi-tiered marketing plans that aren't focused on a single area of digital marketing – as a full-service agency, we know it's best not to put all your eggs in one basket. While social media acts as a very powerful engine for many of our clients, we often combine it into digital marketing plans that include web design, search engine optimization, email marketing, pay-per-click campaigns, and much more.
Don't let the work pass you by – make sure you're getting the most out of your social accounts by working with a social media marketing agency right here in Sonoma County. Along with our sister company, TIV Branding, we know how to build brands through both traditional and online marketing. Let Zenergy Work for you!