Approximately 15% (49 million) of Americans suffer from a disability that using websites difficult. How accessible is your site?
What do we mean by accessibility?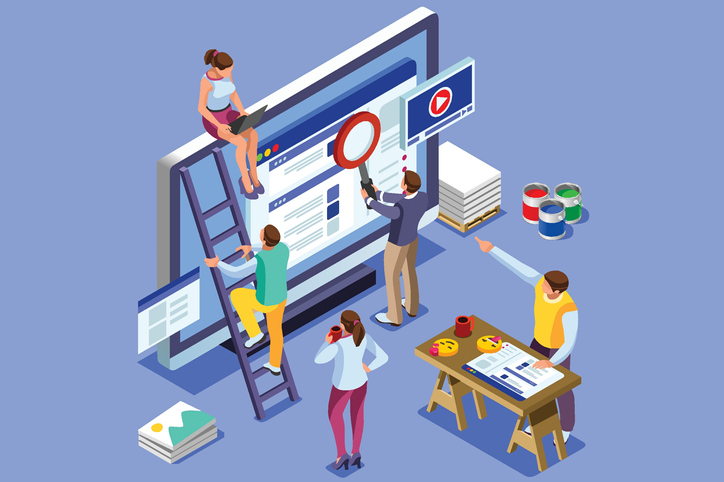 Simply put, it means making your website available to as many people as possible. Accessible sites have features that help disabled people use your website. These features present information through multi-sensory channels, like sight and sound. Accessible sites also offer different ways for people to navigate through the site beyond the standard point-and-click interface. For example, a person with motor control issues could get around your site using voice-based navigation. Users with blindness, epilepsy, deafness, color blindness, or cognitive disorders may all have difficulty using a website that isn't accessible. Accessibility features benefit other users too – people with slow internet connections or older computers and browsers.
In the past, making your website accessible required a web developer, time, and thousands of dollars. We're now offering a new cost-effective service that will quickly make your site available to everyone: accessiBe. Whether you need your website to be compliant with the Americans with Disabilities Act (ADA) or you simply want to reach a wider audience, accessiBe is a perfect solution.
With accessiBE, it's never been easier to be ADA, WCAG 2.1, Section 508, and EN 301549 compliant. The installation takes only 5 minutes and doesn't need additional hardware or coding. accessiBe uses AI and machine learning to solve 30% of accessibility issues immediately. The remaining 70% of problems are resolved within 48 hours of installation. Even better, accessiBe offers ongoing compliance. Every 24 hours, it will scan your website for new content, web pages, or widgets and automatically solve them. Using accessiBe won't change anything for most of your users or affect the design of your website. Users will be able to activate the overlaying interface during a specific session to use the accessibility tools.
Some features of the accessibility interface include:
Font handling – users can change the font size, type, spacing, alignment, line height, and more
Color handling – users can select color contrast profiles
Animations – users with epilepsy can stop animations, GIFs, and CSS flashing transitions
Content highlighting – users can emphasize vital elements on the page like links and titles
Audio muting – users can mute the website instantly
Search engine help – users with cognitive disorders can use an integrated search engine linked to Wikipedia and Wiktionary to help them understand phrases, words, or slang
By using accessiBe, you can expand your viewership and ensure that everyone who visits your site has an excellent user experience. At only $490 a year, accessiBe is the most affordable way to provide equal access to everyone. Contact Zenergy Works today to get started!